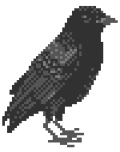 Hey!

I'm someone who is passionate about GNU/Linux and likes to write code.
I mostly write Rust these days. See my pinned repositories below.
Other than that, here are a few interesting projects (written in C, Go, Python, JS) that are worth mentioning:
I maintain a handful of packages for Arch Linux, including some popular Rust software. I also contribute to Reproducible Builds and various other open source projects through this voluntary work.
I sometimes write blog posts and occasionally tweet about stuff. Feel free to reach me on LinkedIn about job-related matters.
If you want to support my work, consider becoming a patron on Patreon. Unfortunately, GitHub Sponsors is not supported in my region. Shout-out to @alisomay, @sassman & @erlend-sh for the support <3
Ping me on IRC.libera.chat:orhun if you want to chat!