Join GitHub today
GitHub is home to over 28 million developers working together to host and review code, manage projects, and build software together.
Sign up
XP Tracker
XP Tracker Configuration
Configures whether or not to display the XP tracker plugin icon
When open, this panel will display information about the XP you have gained during your session, including:
Total XP gained
Total XP per hour rate
A button to reset all of the statistics
The following information is available for each skill that has gained XP during your session:
XP gained
XP per hour
Actions per hour performed
Total actions performed
Additionally, you are able to reset individual skill statistics by clicking the respective icon in the XP tracker
Setting Level Goals
Level goals beyond the next level can be set by using the ingame XP/Level goals interface.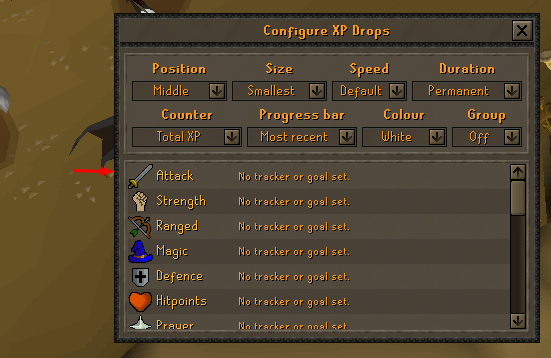 Once you have passed ingame level goals, the XP tracker will go back to displaying your progress toward the next level.
Press h to open a hovercard with more details.