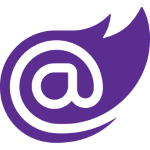 A collection of awesome Blazor resources.
Blazor is a .NET web framework using C#/Razor and HTML that runs in the browser with WebAssembly.
Contributions are always welcome! Please take a look at the contribution guidelines pages first. Thanks to all contributors, you're awesome and wouldn't be possible without you!
If you need to search on this list you can try this great website: Awesome Blazor Browser. Thanks @jsakamoto for this! Source code
.
.NET Conf has been a virtual event since the beginning, and this year we're celebrating our 13th online conference. We always strive to create a world class, engaging, virtual experience for all our attendees no matter where they are. Over the years we've expanded our content and our reach. We now draw over 100 thousand live viewers and sponsor hundreds of local events around the world.
More info on dotnetconf.net.
Blazor is a .NET web framework to build client web apps with C#.
Blazor lets you build interactive web UIs using C# instead of JavaScript. Blazor apps are composed of reusable web UI components implemented using C#, HTML, and CSS. Both client and server code is written in C#, allowing you to share code and libraries. More information on the official Blazor website.
To get started with Blazor, follow the instructions in the Blazor Get Started documentation.
Doing the Build a web app with Blazor learning session on Microsoft Learn can also be a good idea. Another great resource to start is the beginner serie by Jeff Fritz on Channel9 or YouTube.
Cledev.OpenAI -
.NET 7 SDK for OpenAI with a Blazor Server playground.
PresenceLight - PresenceLight is a solution to broadcast your various statuses to a Phillips Hue or LIFX light bulb. Some statuses you can broadcast are: your availability in Microsoft Teams, your current Windows 10 theme, and a theme or color of your choosing. Blog post. Demo video.
Meadow Weather - In this sample, a Meadow microcontroller polls data from a LM35 temperature sensor. That data is sent via HTTP request to an API controller endpoint and stored in a database where it can be visualized in a chart using a Blazor web app.
WalkingTec.Mvvm (WTM) - A development framework based on .NET Core and EF. It supports Blazor, Vue, React and LayUI with one click code generation for CRUD, Import/Export, etc. Website.
TodoApi by David Fowler - Todo application by David Fowler in .NET 7 that features an ASP.NET Core hosted Blazor WASM front end application and an ASP.NET Core REST API backend using minimal APIs.
Bolero.TodoMVC - A TodoMVC clone using Bolero.
Reusable components like buttons, inputs, grids and more. See also the Blazor component bundles feature comparison chart.
BlazorSize - BlazorSize is a JavaScript interop library for Blazor that is used to detect the Browser's current size, change in size, and test media queries.
BlazorAnimation - A Blazor component based on animate.css to easly animate your content. Demo.
DexieNET - DexieNET aims to be a feature complete .NET wrapper for Dexie.js the famous Javascript IndexedDB wrapper from David Fahlander. It's designed for Blazor and includes an easy to use Razor component.
Grid.Blazor - Grid component with CRUD forms for Blazor and ASP.NET MVC, supporting filtering, sorting, searching, paging, subgrids and others (Demo).
BlazorGrid - Virtualized data grid component with lean markup, focused on displaying remote data. (Demo & documentation).
BlazorDateRangePicker - A date range picker component library for Blazor. Demo.
Toast_UI.Blazor_Calendar - A fully featured calendar UI component for viewing and creating events, tasks, and milestones. Month, week, and daily views. Blazor Calendar wraps the fully featured Toast UI Calendar JS library. MIT License. Sample project.
Blazored.Modal - A JavaScript free modal library for Blazor and Razor Components applications.
Blazored.Toast - A JavaScript free toast library for Blazor and Razor Component applications.
Blazor.Sidepanel - A powerful and customizable Sidepanel implementation for Blazor applications.
BlazorXTabs - An extended tabs component library providing various tab features for Blazor.
bUnit - a testing library for Blazor components - A testing library for Blazor Components. You can easily define components under test in C# or Razor syntax and verify outcome using semantic HTML diffing/comparison logic. You can easily interact with and inspect components, trigger event handlers, provide cascading values, inject services, mock IJsRuntime, and perform snapshot testing.
Verify.Blazor - a snapshot testing library for Blazor components - A snapshot testing library for Blazor Components. Supports rendering Blazor Components to a snapshot file via bunit or via raw Blazor rendering.
Libraries and extensions for state management, cookies, local storage and other specific tools.
BlazorOcticons Github Octicons created as a .razor components using source generator. The generated components are available via the NuGet package, the generator itself is available as a separate NuGet package. The project website is an example using the generated components.
BlazorInteropGenerator - Github Octicons Generates Blazor -> Javascript strongly typed interop methods, by parsing the Javascript it self and generating extension methods for IJSRuntime.
RazorPageRouteGenerator - Generates methods with parameters for Razor and Blazor pages, so you can navigate without having to guess URLs or parameters.
Try .NET - Try .NET provides developers and content authors with tools to create interactive experiences.
LiveSharp - Update .razor files and see the updates instantly without reloading the page. Your application state is preserved because there is no need to reload anything. livesharp.net.
BlazorFiddle - Blazor .Net Developer Playground and Code Editor in the Browser.
Blazor Minimum Project Templates - A project templates package of Blazor apps without JavaScript and CSS libraries.
Blazor REPL - Write, compile, execute and share Blazor components entirely in the browser - https://blazorrepl.com.
Blazor Snippets Visual Studio Code extension - A Visual Studio Code extension that offers Blazor and Razor snippets.
Publish-time Pre-render for Blazor Wasm - When you publish your Blazor WebAssembly app, this package pre-renders and saves the app as static HTML files in your public folder.
Publish SPA for GitHub Pages - Add this NuGet package to your Blazor WebAssembly project to easily publish it to GitHub Pages.
WebCompiler - A dotnet global tool for compilation, minification, and compression of scss, css and js.
.NET Core - .NET Core.
Razor+ Visual Studio Code extension - A Visual Studio Code extension that offers improved Razor support.
Tracetool - Tracetool viewer, client Api for Dotnet, Java, Javasvript, C++ , Python, Delphi.
Visual Studio - Latest preview of Visual Studio.
Visual Studio Code - Visual Studio Code, free, open source and cross-platform code editor.
To the extent possible under law, Adrien Torris has waived all copyright and related or neighboring rights to this work.